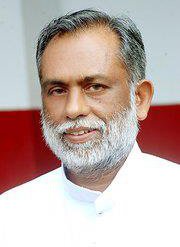 Our Spiritual Father
Rev.Fr. George Panackal
"Let this be recorded for a generation to come, so that a people yet unborn may praise the Lord."
Psalm 102:18.
I am Santhosh Thomas (S Thomas). My wife is Lisy Santhosh. We have a daughter Soniyamarried to Antony Thomas. We have been living in England, UK since 2003.
Myself and my wife by the Grace of God have the gift to write Christian Devotional songs which we get with music. Lisy also has the gift to sing and sung in our albums. None of these are our own songs; God has just made us write them with music. We get the Lyrics and Music together.
All Glory to Holy Trinity, Amen.
"Not that we are competent of ourselves to claim anything as coming from us; our competence is from God."
Our Mission
Embracing the transforming power of the Gospel, we communicate the Word of God to all people through Music in the Holy Spirit.
"Let this be inscribed for future generations, that people yet unborn may praise Him!" Psalms 102:18.
We pray for the grace and anointing of this holy word to fill these songs.